Print Article
Oligarchs legally hiding from the sanctions
02/03/2022
What is to stop a sanctioned [e.g. UK/EU/OFAC] Russian legally setting up a complex structure from a country/territory that does not adopt international sanctions? 
I imagine that a number of the sanctioned oligarchs will, if they have not done so already, go and hide behind complex structures incorporated in sanction light jurisdictions to continue business as usual?
As Prime Minister Boris Johnson has highlighted, governments need to expose the "Russian dolls" of property and company ownership for sanctions to work.
https://www.comsuregroup.com/news/beware-russian-doll-entities-how-deep-do-you-dig-when-screening-clients/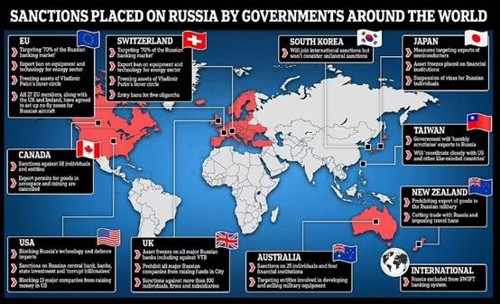 https://www.dailymail.co.uk/news/article-10563811/Ukraine-war-Putin-believed-hed-received-FLOWERS-exiled-Russian-oligarch-claims.html
YOUTUBE-IMAGE
SANCTIONS
UNITED KINGDOM
EU