Print Article
Virtual training feedback:
01/10/2020
Thank you to our client for another positive feedback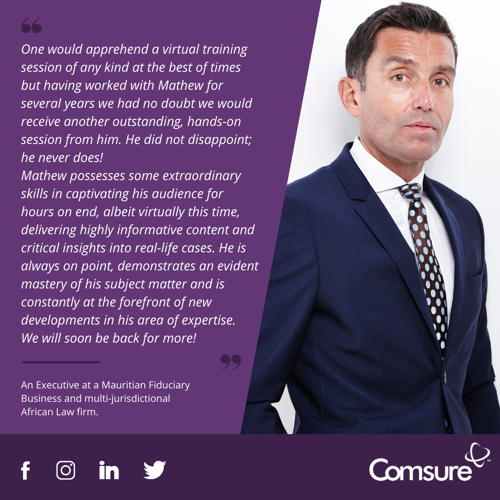 One would apprehend a virtual training session of any kind at the best of times but having worked with Mathew for several years, we had no doubt we would receive another outstanding hands-on session from him. He did not disappoint, he never does! Mathew possesses some extraordinary skills in captivating his audience for hours on end, albeit virtually this time, delivering highly informative content and critical insights into real-life cases. He is always on point, demonstrates an evident mastery of his subject matter and is constantly at the forefront of new developments in his area of expertise. We will soon be back for more!