Print Article
UK property index goes live today [including 6-month transitional period]
01/08/2022
The NEW UK Register of Overseas Entities will require anonymous foreign companies owning or seeking to buy UK land to reveal their [TRUE] owners, ensuring criminals cannot hide behind secretive chains of shell companies.
From MONDAY 1 AUGUST 2022,
Any foreign company wishing to buy UK property must identify its beneficial owner and present verified information to Companies House before any application to the UK's land registries can be made.
31 January 2023 - a 6-month transitional period starts - These overseas entities will need to register with Companies House their registrable beneficial owners or managing officers by 31 JANUARY 2023.

Those overseas entities that ALREADY OWN LAND in the UK that is in scope will have a 6-month transitional period to register their beneficial owners or managing officers.
The register applies retrospectively to property bought

Since 1 January 1999 in England and Wales, and
Since 8 December 2014 in Scotland.

Overseas entities only need to register property or land bought in NORTHERN IRELAND on or after 1 August 2022.
Entities THAT DISPOSED OF PROPERTY or land after 28 FEBRUARY 2022 will also need to register and give details of that disposal.
Those foreign companies that do not comply with the new obligations could face severe criminal sanctions, including fines of up to £2,500 per day or a prison sentence of up to 5 years.
HMRC Guidance
What the Register of Overseas Entities is
 What information you need to submit
 How to submit information about trusts
 What is needed for verification checks
 What information will be shown on the public register
 Apply to register an overseas entity and its beneficial owners
 What happens after an overseas entity is registered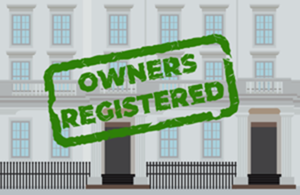 SOURCE - https://www.gov.uk/guidance/register-an-overseas-entity
UNITED KINGDOM
YOUTUBE-IMAGE