Print Article
The Mauritius AML Conference is Next Week – last few discounted tickets available – ACT NOW
26/05/2022
Concerning the forthcoming Comsure conference [1st & 2nd June], are you coming? Or is a colleague attending? If so, I cannot wait to catch up and share our compliance and risk experiences.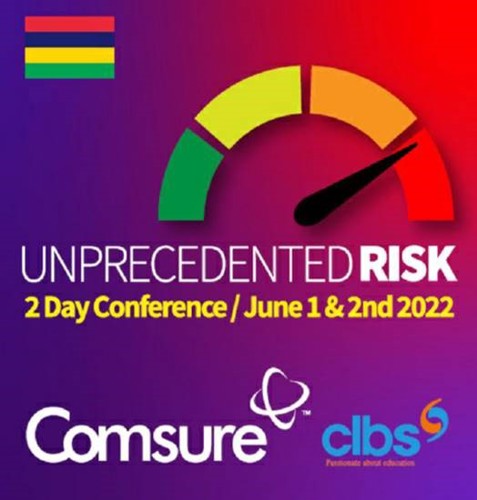 If not, there is still time to join in - everything is attached if you are interested.
https://www.comsuregroup.com/media/1747/a4-4pp-print-mauritius-programme.pdf
https://www.comsuregroup.com/media/1748/comsure-conference-2022-booking-form.pdf
I can offer the discounted price per person [before MQA] of USD1,250 and goes down to USD1.175 for three or more delegates from the same firm.
The MQA approves the event under the following title:-
"Upscaling financial crime and compliance professionals in the wake of the pandemic, the recent Mauritius Blacklisting and war sanctions."
Also, HRDC has confirmed that participants may still submit their application one day before the event (i.e. Tuesday, May 31st 2022) because the event is a public one. However, all applications must be filed properly with all details per the MQA approval (course title, venue details, etc.), which remains the participants' responsibility.
Keep me posted, and see you soon [IF NOT NEXT Week].
Mathew
MAURITIUS
YOUTUBE-IMAGE
COMSURE TRAINING TIPS
COMSURE SERVICES