Print Article
The JFSC has released its latest Thematic Examination report – the latest being on "Beneficial Ownership and Control"[BOC]
01/09/2023
The key details and links to the report and news are below.
During the fourth quarter of 2022, the JFSC undertook a Thematic Examination to assess the compliance of supervised persons with Beneficial Ownership and Control (BOC) regulatory obligations.
The results were.
Ten supervised persons assessed = ten findings
Four supervised persons had no findings.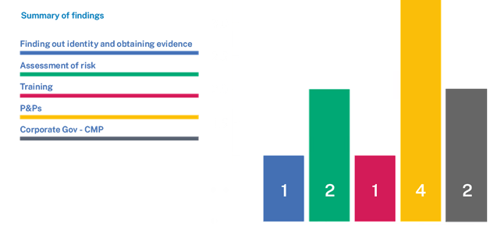 The JFSC ask all supervised persons to review this feedback and consider what enhancements to their systems and controls might be required.
The table below:
Summarises the more detailed findings set out in Section 3 of the JFSC report which were identified during the examinations.
Lists some JFSC examples of best practice which relate to each of these areas. Note that not all these examples of best practice were identified during these examinations.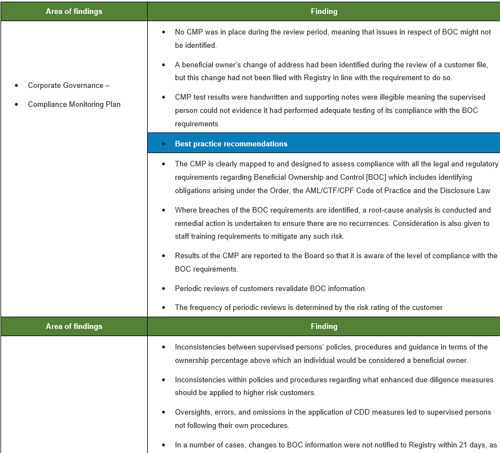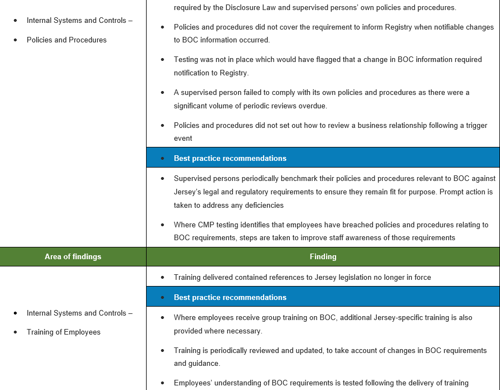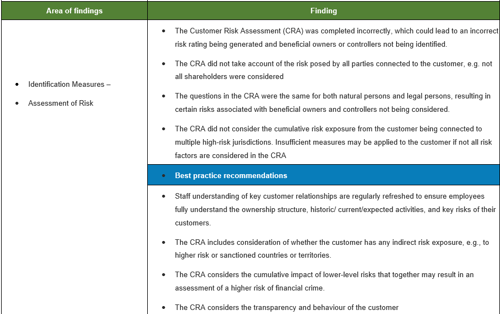 Source