Print Article
Thank you, ma'am, for everything. God save the King.
09/09/2022
I wish to reflect on her Majesty's qualities in this time of mourning and reflection.
Standing out in my mind is Her Majesty's love of family, kindness to all, and dedication to her country and the British people. But she also embraced people the world over. And in this fractious world, people globally loved her for these qualities, no matter their faith or beliefs.
But her genuine sense of humour always shone through - and this is how we should never forget her. These thoughts came together in 2012 - https://youtu.be/xW5abat5NEU   
Her Majesty was indeed the Queen of the world. Thank you, ma'am and Godspeed.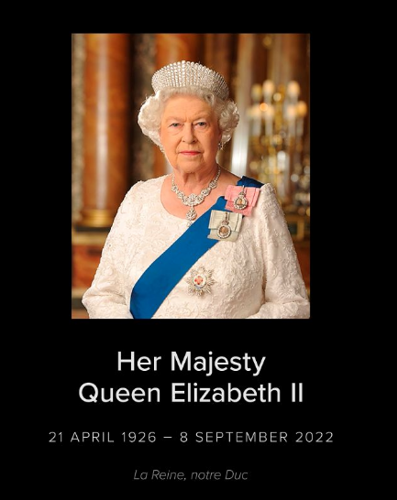 CULTURE
UNITED KINGDOM
EU
JERSEY
GUERNSEY