Print Article
JFSC AML / CFT cases completed by Enforcement 2017 to 2019
21/02/2022
The JFSC has posted their enforcement statistics as follows:-
Completed AML / CFT enforcement cases/referrals to Joint Financial Crimes Unit
The data provided relates to completed enforcement cases from 2017 to 2019 and reflects a combination of enforcement investigations and intelligence work.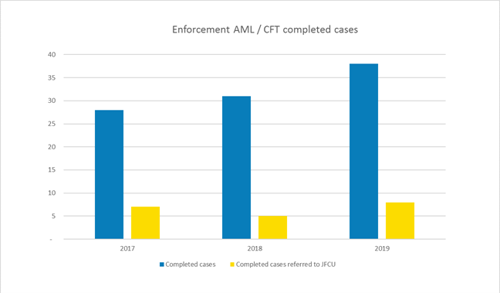 Completed AML / CFT cases per sector
Where a registered person is active in more than one sector, the case has been recorded against the main business of that person.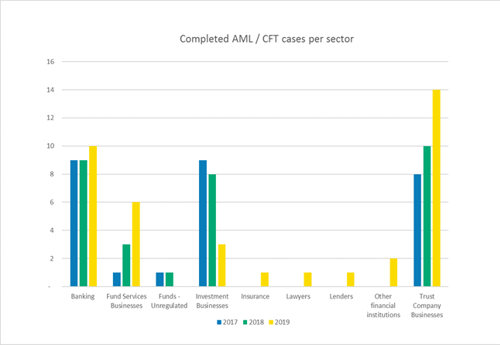 AML / CFT issues identified
For some enforcement cases more than one issue may be present. In the table below internal controls includes issues such as corporate governance, conflicts of interest and compliance monitoring.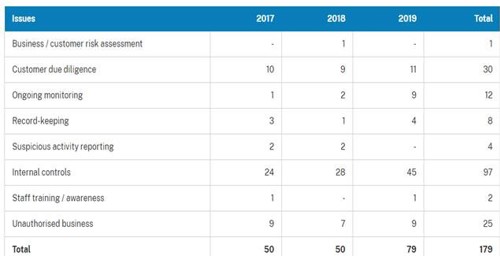 Actions taken
As part of our enforcement work we may undertake a number of actions including the issuance of a direction stopping an individual from working in the Jersey financial services industry and requiring a registered person to pay a civil penalty. We have issued guidance on how we will use some of the tools available to us. The relevant guidance documents are: the decision-making process and making a referral to the police and /or the attorney general.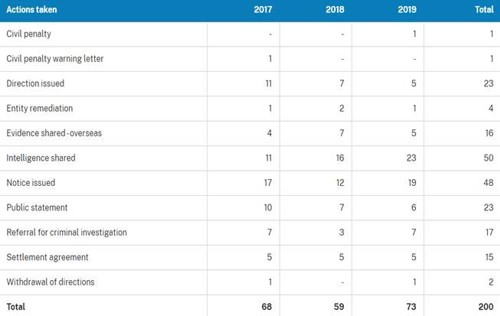 Origin of cases
Some of our enforcement work results from our supervision activities but we also open enforcement cases due to other information such as complaints data, intelligence received and as a result of requests for assistance from other supervisory authorities.

Source
https://www.jerseyfsc.org/industry/financial-crime/aml-cft-cases-completed-by-enforcement/