Print Article
Jersey amends Russian sanctions [amendment No5) in line with the UK
20/04/2022
On Wednesday 6 April the UK Foreign Secretary announced a significant ratcheting up of UK sanctions on Russia to starve Putin's war machine.
Following the UK Jersey has updated its Russian sanctions order on the 19th of April 2022 Coming into force 20th April 2022
SANCTIONS AND ASSET-FREEZING (IMPLEMENTATION OF EXTERNAL SANCTIONS) (RUSSIA – AMENDMENT No. 5) (JERSEY) ORDER 2022
The minister for external relations and financial services made this amendment no 5 Order under Article 3 of the Sanctions and Asset-Freezing (Jersey) Law 2019
The amendment was to
Schedule 1 (UK sanctions instruments implemented) amended
In the table in Schedule 1 to the Sanctions and Asset-Freezing (Implementation of External Sanctions) (Jersey) Order 2021,
In column 5 of the row labelled "Russia" after "46A(1)," THERE IS INSERTED "46B(2), 46E(1), 46F(1),".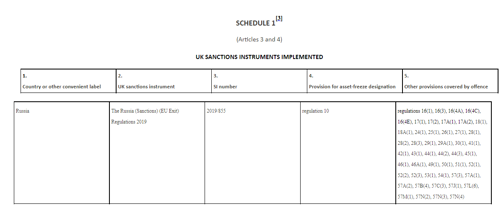 The column 5 regulations can be found here
And extracted below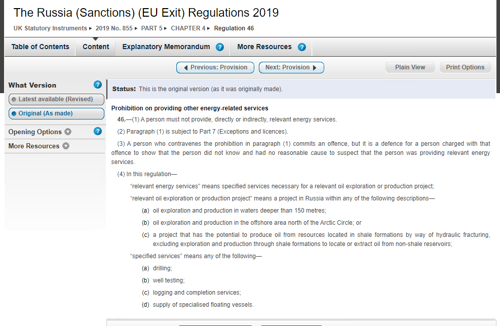 JERSEY
YOUTUBE-IMAGE
SANCTIONS