Print Article
Feedback concerning Anti-Money Laundering and Countering the Financing of Terrorism training.
28/03/2022
Following findings identified through financial crime examinations in relation to employee Anti-Money Laundering and Countering the Financing of Terrorism (AML/CFT) training, we commenced a desk-based thematic examination in 2021 on the topic.
Using a questionnaire, we gathered information from 27 businesses representing a cross-section of Industry sectors.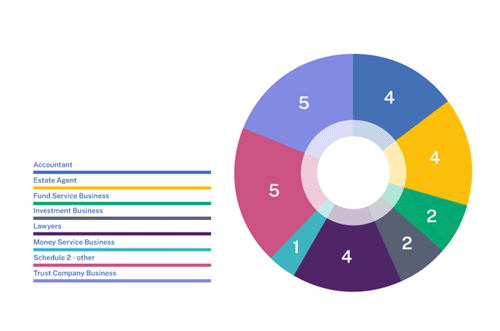 The purpose of this questionnaire was to enable JFSC to understand the methods used by Industry to train employees and to make them aware of the systems and controls that have been established to prevent and detect money laundering and the financing of terrorism.
Summary of findings
Of the 26 respondents to the questionnaire, 24 provided responses that indicated that they would be able to demonstrate that arrangements in place were largely compliant with statutory and regulatory requirements concerning the awareness and training of employees.
91% of respondents confirmed that they had procedures in place to ensure that relevant employees had suitable training.
The questionnaire responses also highlighted a number of areas where training and other methods used to increase awareness could be enhanced to drive higher levels of compliance with statutory and regulatory requirements.
As a result of the findings, follow-on supervisory engagement has taken place with certain relevant persons. This will have included formal remediation plans being agreed, or other supervisory action appropriate to the particular circumstances.
Next steps
JFSC believe the vigilance and awareness of well-trained employees is a critical element in a fully effective control framework that is designed to prevent, detect and report money laundering and terrorist financing activity.
JFSC will continue to assess employee awareness of money laundering and terrorist financing risks, and the relevance and effectiveness of training provided to employees by relevant persons during examination and other supervisory engagements.