Print Article
The JFSC Thematic Feedback on "the role of the MLCO" is published – and the video is coming!!!
10/05/2023
During the third quarter of 2022, the JFSC undertook a thematic examination to assess the compliance of supervised persons with their regulatory obligations regarding the role of the Money Laundering Compliance Officer (MLCO).
The thematic consisted of an examination of eight supervised persons and the JFSC identified 27 findings.
The Feedback provides more detail on our findings and sets out relevant examples of good practice: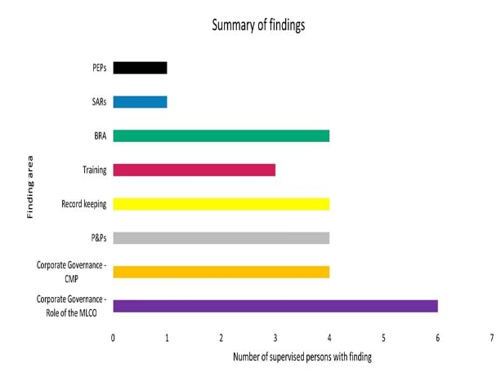 Read the report
The JFSC require all supervised persons to review the feedback and consider what enhancements to systems and controls might be required.
Video
Also, In December 2022 the JFSC advised it would be issuing a video covering the key parts of its feedback for the AML Business Risk Assessment and Strategy thematic.
This will now be covered along with our MLCO feedback in one video.
The JFSC invite you to submit any questions or feedback you might have on the MLCO thematic feedback to FSCSupervisionExaminationUnit@jerseyfsc.org by 25 May 2023, so they can be answered as part of the recording.
Source